From brand to service and product design – how I helped Checkpoint BLN become the place for sexual health among Berlin's LGBTIQ scene.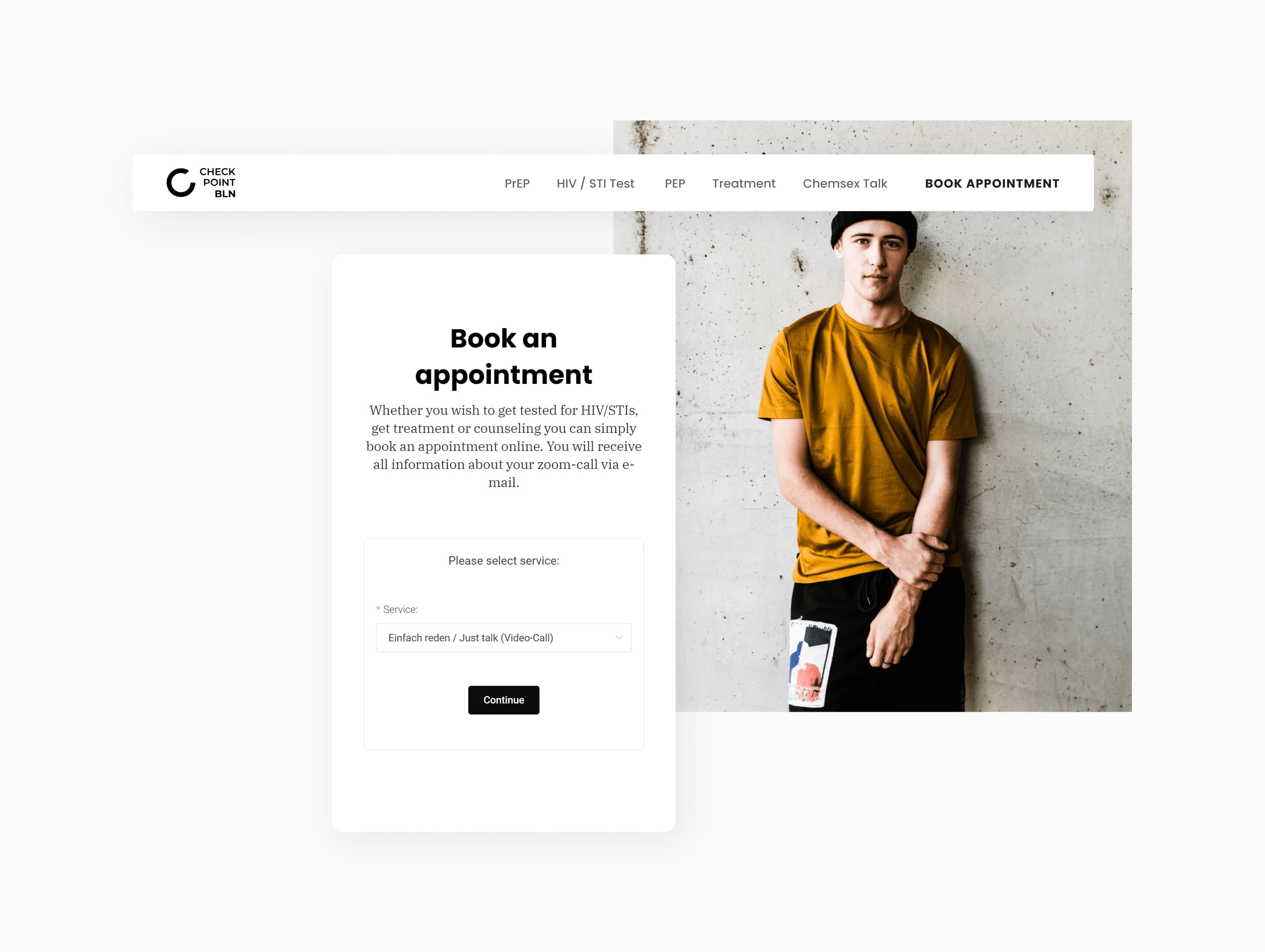 Project Lead
Product Designer
Brand Design
Service Design
UX / UI Design

In 2018, the team behind Checkpoint BLN asked me to design a brand and website for their official launch. After just two months, we launched not only Checkpoint BLN's brand and website, but also a digital service which allows people to book services such as HIV-Tests, STI-treatment or PrEP online.
A new idea in a fragmented public health system
Prevention, diagnostics, treatment and psychosocial counselling related to sexually transmitted infections (STIs) have traditionally been disintegrated in Germany, leading to many people getting lost between multiple providers in the German health care system.
But besides the bureaucratic and organisational barriers for people to receive adequate care, non-existent or poorly designed digital representations of those services further reduced the amount of people getting tested and treated.
Checkpoint BLN is a community-based public health institution dedicated to close those gaps by providing integrated, low-threshold counselling, diagnostic and treatment services to those with a high risk for sexually transmitted infections.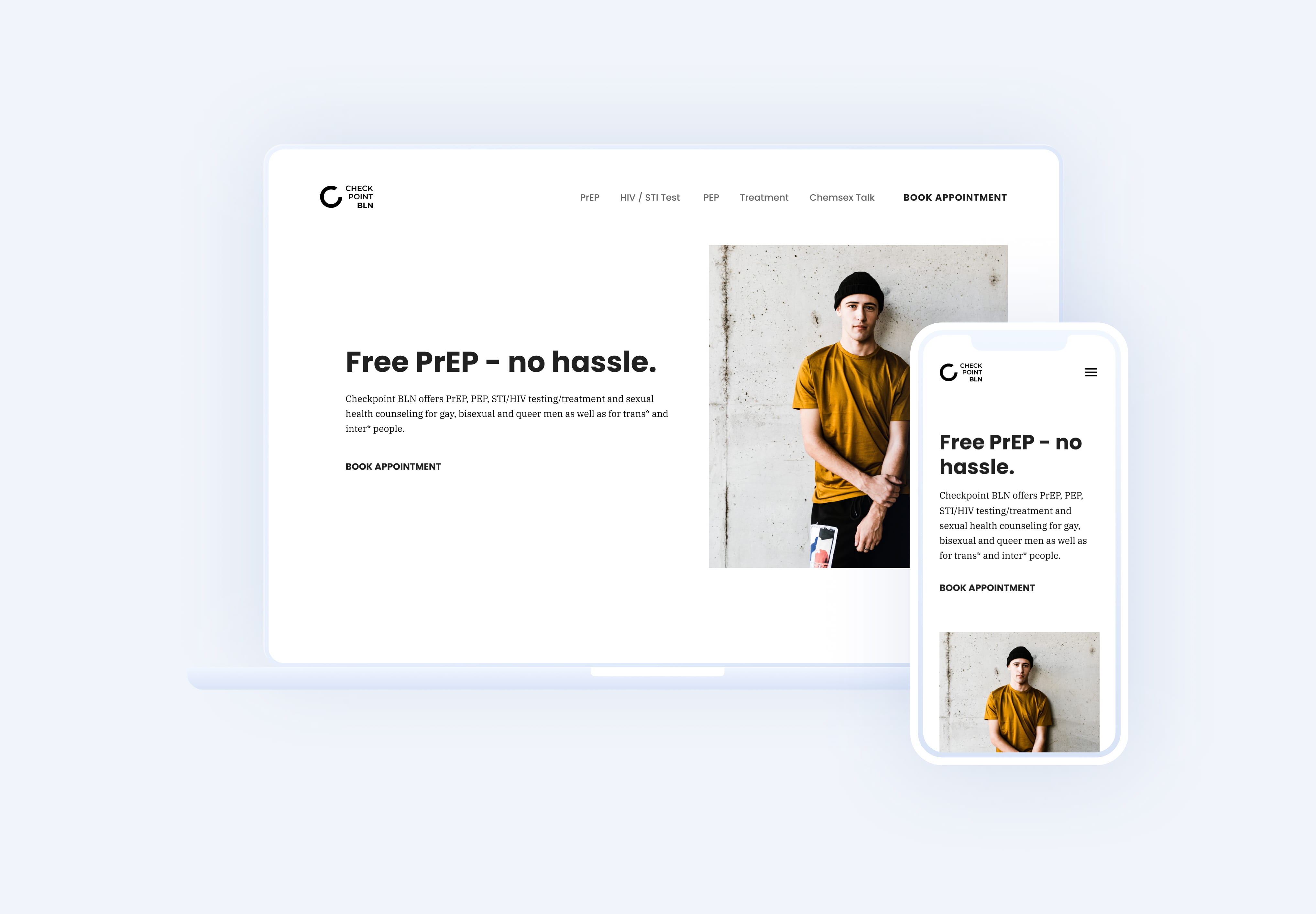 In our initial workshop, I worked with the Checkpoint BLN team to identify first personas which helped to define the audience for further research. While the Checkpoint team, consisting of experts from medicine, social work and public health, came into the project with target groups and values in hand, I helped them to see the true value of values in how they would be experienced by others.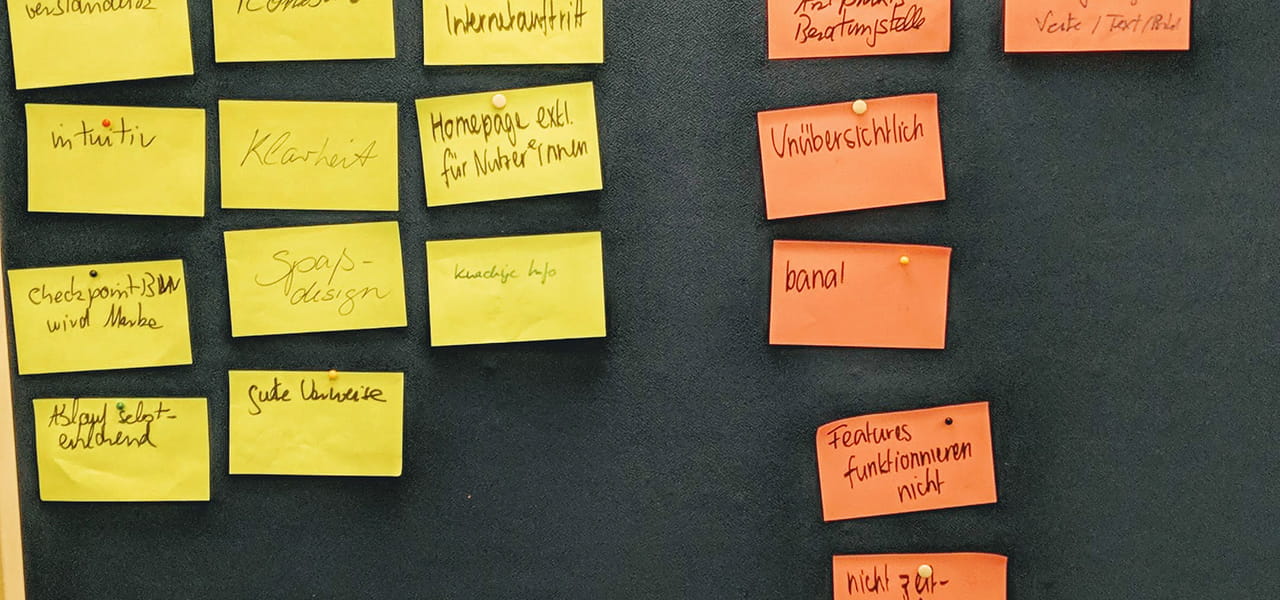 Positive and negative experience principles developed in a workshop with the Checkpoint BLN team
Speaking about inclusivity
Besides men who have sex with men and trans* persons, particularly vulnerable groups such as sex workers, people with migration background or people who practice injecting drug use belong to the diverse target group of Checkpoint BLN.
Feelings of being excluded, experience with discrimination and the predominance of stereotypes in related services were main themes which emerged from my research with trans* persons and people with migration background.
While many services targeting gay men use sex as a way to grab attention, they willingly or unwillingly exclude others from the diverse group of queer people.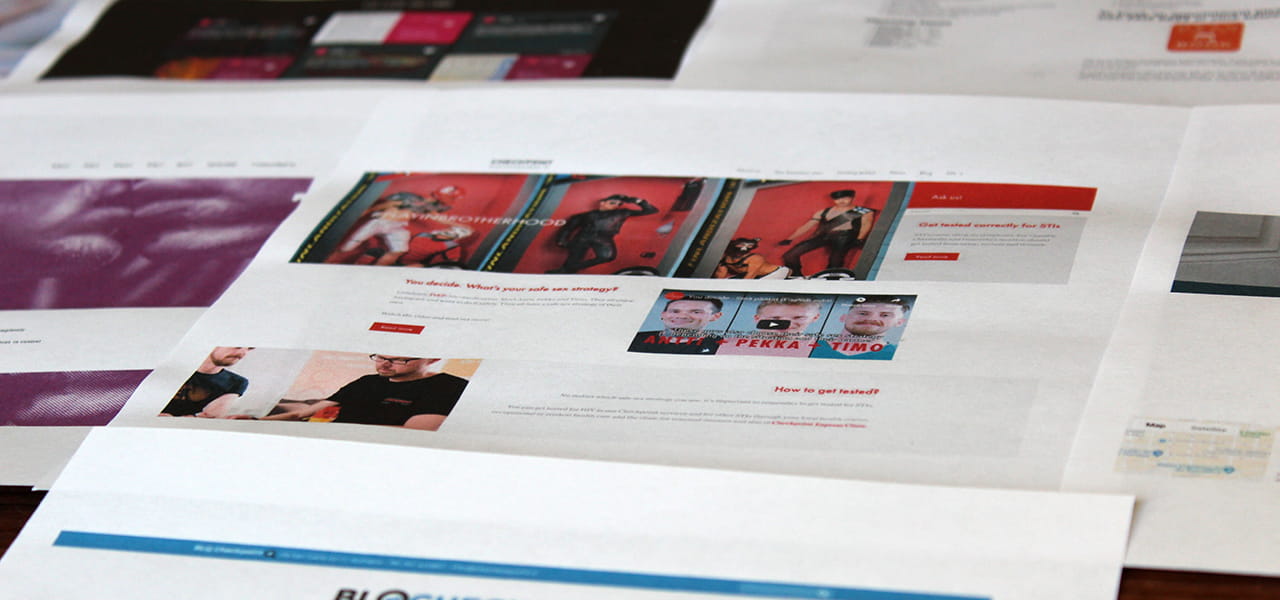 Users did not feel represented by sexualised or male-exclusive visual communication of other sexual health services
A brand that reflects diversity and openness
A structured and guided approach to the design process helped the client recognize where their feedback should and shouldn't focus on during review sessions. And by referencing the brand values they co-created, the Checkpoint team was able to evaluate work through an objective lens rather than fall back on personal preferences.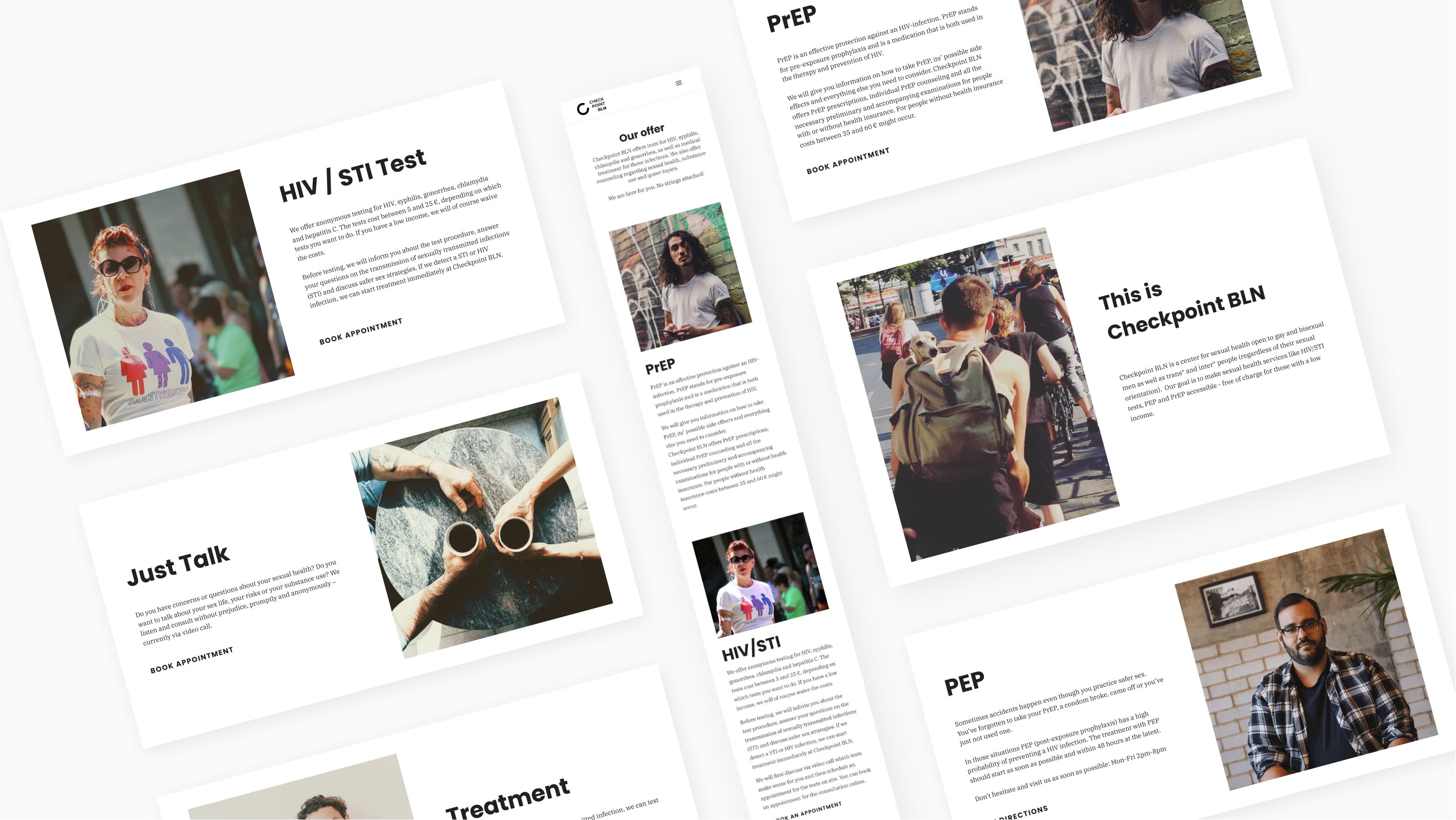 Booking public services online is something that is rarely seen in Germany – and if, the user experience often is far below ideal. In particular non-German speakers reported it was hard to find out where to get a test, what are the costs and procedures.
Therefore, discoverability and accessibility as guiding principles were crucial not just for the brand but had to apply to the entire service and product experience.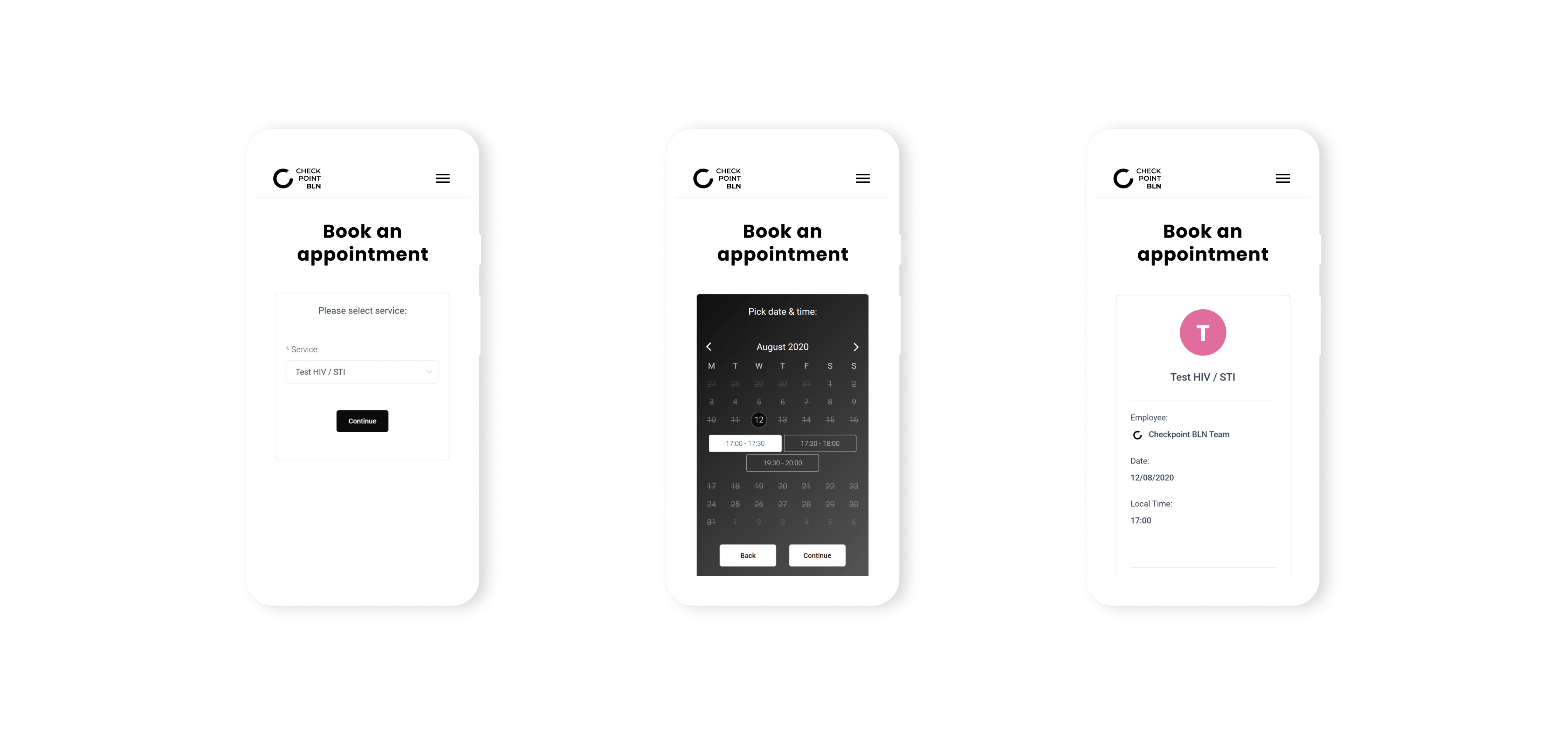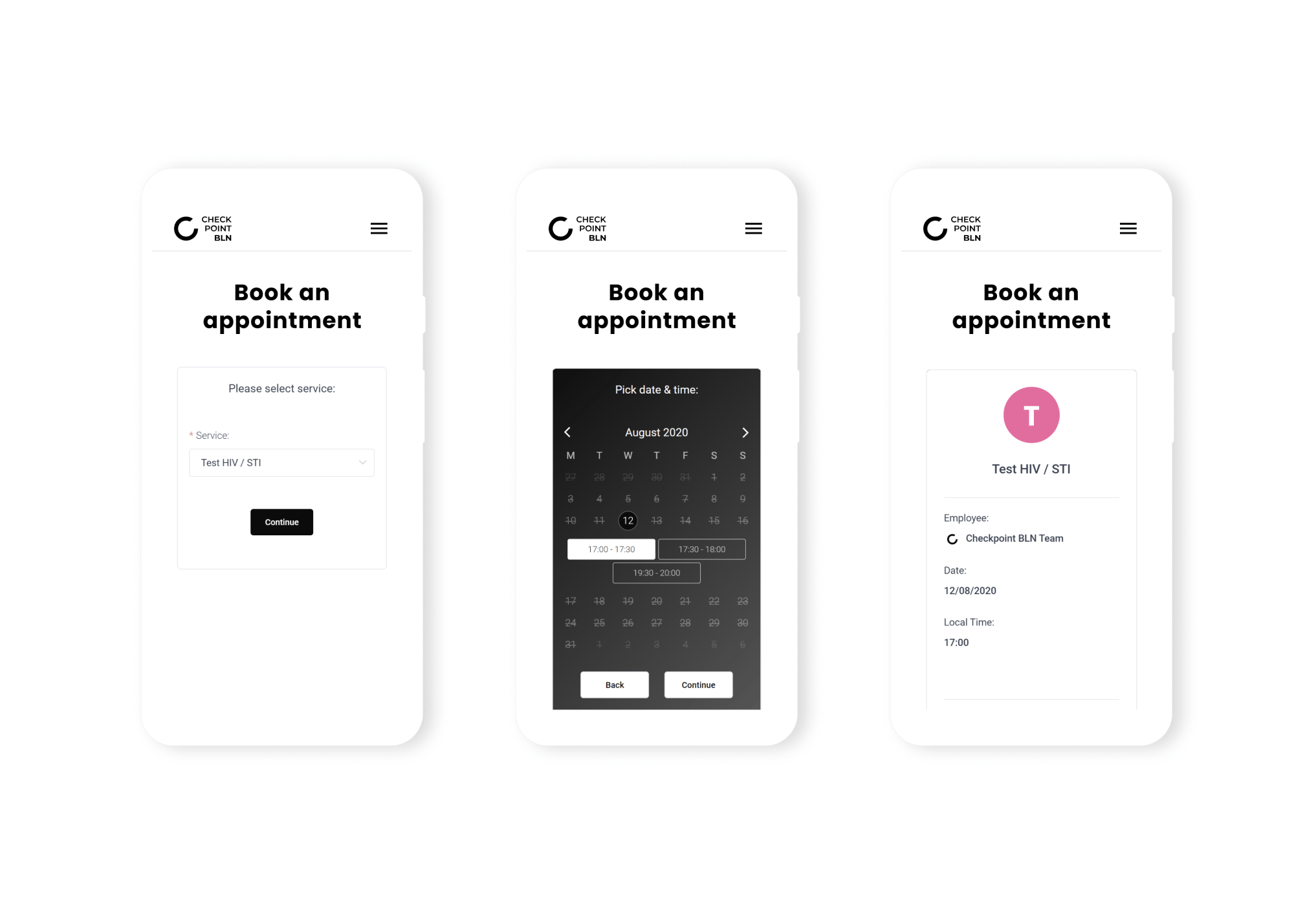 # of online appointments booked since launch